Discover the Facility
Living Fitness was designed with great attention to detail, elegance, and fine finishes. Design elements include limestone floors and walls, exquisite marble surfaces, imported Mondo rubber flooring, rich custom wood lockers, crown moldings, oversized wood-framed mirrors, and detailed lighting. The facility's fine use of textures, colors and materials is unmatched in the industry.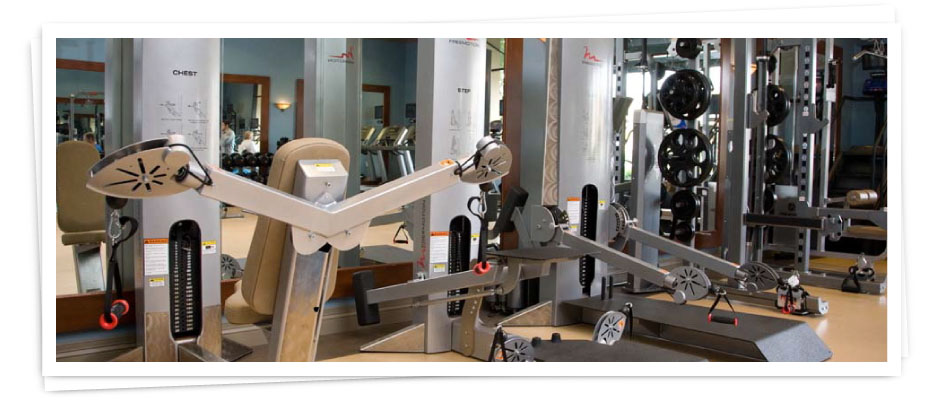 Strength Training
We have acquired the latest performance training equipment including the Keiser pneumatic strength line featuring custom resistance for the ultimate results in your workouts. This is the same equipment used in Olympic and most professional sports training facilities. We have also feature the exclusive Freemotion line of functional training equipment and the Power Plate Pro 5 Airdaptive trainer with its incredible 500 lb vibrating platform for the most incredible workout of your life. We also added kettlebells and an array of other functional training and performance tools to our existing world-class facility.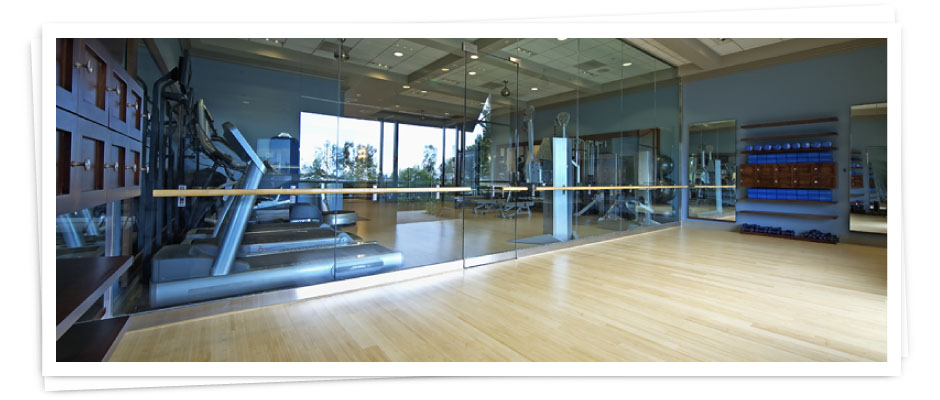 Cardiovascular Training
Living Fitness features the most up-to-date cardio equipment: treadmills, stair climbers, elliptical trainers and bikes, featuring models by Precor, Life Fitness and StairMaster. and the Freemotion high incline treadmills that simulate extreme mountain climbing.
Additionally, each piece is equipped with its own individual LCD-screen DVD/CD entertainment center to keep you entertained and informed during your workouts.
Pilates Studio
Our dedicated Pilates studio, designed with warmth and grace, provides a soothing place to discover the benefits of Pilates and how it strengthens, elongates and tones your physique.
Locker Room
Feel like you're at home in our pristine locker rooms full of complimentary amenities such as fresh Mascioni linens, toiletries and the highest quality body care products.
---