Pricing and Policies
USE OF THE FACILITY: All training sessions and use of the facility are to be scheduled ahead of time. Use of facility is by appointment only.
PERMANENT TIME SLOTS: Permanent time slots are valuable and in demand at Living Fitness. Failure to consistently schedule the sessions listed on your permanent schedule or to renew package in time (see renewal below) may result in the forfeiture of your permanent time slots.
RENEWAL OF PACKAGE: Renewal payment of package is due when balance of package reaches three sessions. Failure to renew within this time frame will lead to these permanent times becoming available to other clients. Please indicate your intent to renew and hold your permanent times at two weeks prior to package finishing.
Cancellation: Please notify your instructor either verbally or by text at least 24 hours prior to your scheduled session for cancellation. If you do not notify your instructor to cancel within 24 hours, you will be charged for the session.
SERVICES: Living Fitness reserves the right to make changes to the type or quantity of services or equipment offered.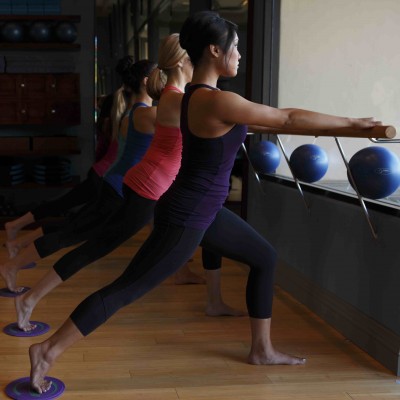 As unforeseen injuries, illnesses, and other circumstances may occur with instructors, Living Fitness does not guarantee specific times and/or specific instructors with the purchase of this package, but assures we will always attempt to provide the best available times and instructors for our clientele.
CELL PHONES: No cell phones are permitted in the Pilates studio, hallway, or on the gym floor. This policy is set to maximize your exercise time and lessen distractions, which ultimately lead to greater results.
CHILDREN: Children are not allowed in the facility unless they are training with a trainer.
LOCKER FACILITIES: You may not leave items in the lockers overnight. Living Fitness is not responsible for any lost or stolen items or items left in lockers. We always suggest you leave your valuables at home.
PAYMENT for PACKAGE: Payment for each package is due in full prior to scheduling the first training session. All purchases are non-refundable and non-transferable.